AUBE, der Tagesanbruch, widmet sich dutzenden Filmwerken und gibt visuellem Mut und sozialem Engagement eine Bühne. Grosse Raritäten und brennende Themen sind im Fokus. Vor dem Hintergrund historischer Realitäten geben die Filme einen eindringlichen und einfühlsamen Einblick in die Gesellschaften ihrer Länder. Es sind eigensinnige Unikate, die sich gegen die trennenden Grenzen und den Klassismus in unserer Welt stellen und uns zu einem anregenden Austausch einladen. Es geht dabei neben dem Gesellschaftlichen sowohl um das Persönliche und die Standpunkte der Autor:innen als auch um das Engagement und die Perspektiven einer neuen Generation von Filmschaffenden.
Im internationalen Filmprogramm Autre Regard bringt AUBE Filmentdeckungen nach Basel, Baselland und Schaffhausen, die sich mit historischen Veränderungen, Menschenrechten und Zivilcourage auseinandersetzen. Mit kreativen Genremischungen bleiben sie in der Haltung einer permanenten künstlerischen und politischen Revolte, die daran erinnert, dass Kunst eine aufrüttelnde Aufgabe hat. Im Autre Regard begegnen Zuschauer:innen anderen Kulturen und werden zu Gästen in deren sozialen und familiären Raum. Hier kommen Sie mit den anwesenden Filmemacher:innen ins Gespräch – eine einmalige Gelegenheit, aus erster Hand etwas über die Themen zu erfahren, die sie aus der Ferne mitbringen. Sie erleben Filme, die Sie eintauchen lassen in Vergangenheit und Erinnerung, in Geschichte und Philosophie sowie in die Liebe und das Leben selbst – so wie dies nur in der cineastischen Welt gleichzeitig und dicht erfahrbar ist. Filmschaffende, die mutig ihrem Weg künstlerisch, politisch und sensibel folgen, ermöglichen Ihnen ein Kinoerlebnis, das die Wirklichkeit durchdringen lässt.
Die Filmemacher:innen aus Indien, Pakistan, Tansania, Sudan, Irak, Syrien, Iran und Tadschikistan präsentieren ihre Filme persönlich und treten in den Austausch mit dem Publikum. Mit unterschiedlichen Gattungen, seien es Dokumentar- oder Spielfilme, nehmen die Künstler:innen nicht nur politisch, sondern auch cineastisch Stellung: Rebellisch brechen sie sanft die Zeit und das Wort des linearen Denkens und lassen Raum für Gespräche über Geschichte, historische Veränderungen und Liebe.
Ein einmaliges Erlebnis! Schön, dass Sie dabei sind!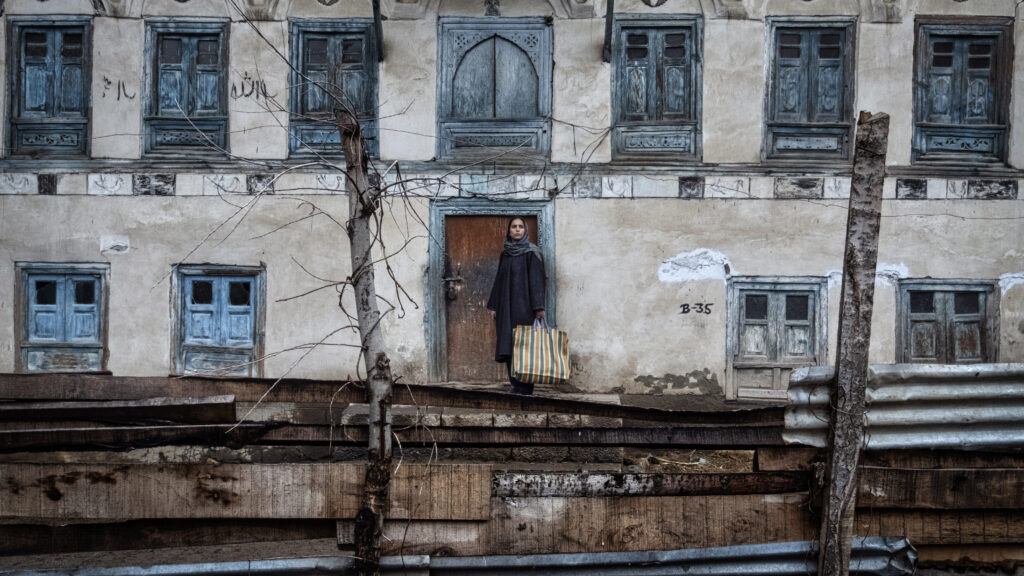 DONNERSTAG 31.08.2023 | 18:00 | Stadtkino Basel
THE WINTER WITHIN
Aamir Bashir, 2022, Indien/Frankreich, 96′, 
Farbe, DCP, OV/Kaschmiri-Urdu/e
CH-Premiere
SAMSTAG 02.09.2023 | 21:00 | Stadtkino Basel
THE WOODMAN
Koutaiba Al-Janabi, 2022, England/Irak, 80',
Farbe, DCP, OV/Englisch/Ungarisch/e
CH-Premiere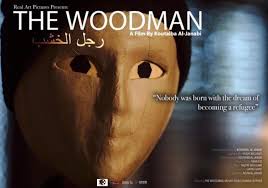 AUBE, breaking dawn, is dedicated to dozens of films and provides a stage for visual courage and social commitment. It is always about burning social issues, as well as the personal, about the point of view of the authors and the engagement and perspectives of a new generation by filmmakers. The films are bold and inspiring, vigorously experimenting with different stylistic elements that transcend genre boundaries, stimulating thought processes for dynamic conversations and poetic thought models and debates. The focus is on socially burning issues that open up the artistic space by inviting cinema lovers and visitors to engage in dialogue. In a lively exchange of different perspectives, the filmmakers creative process and artistic career can be experienced, which also reflects their societies.
In this year's international program, Autre Regard, AUBE brings bold and creative film discoveries that deal with historical changes, human rights, and civil courage. With creative mixes of genres, they maintain an attitude of permanent artistic and political revolt, reminding us that art has an evocative task. In Autre Regard, we encounter other cultures and become guests in their social and family space, bringing us into conversation with the present filmmakers. These films courageously reflect reality through atypical reflections, breaking with the old and illuminating poetic spaces of thought through new visual aesthetic models. At the same time, however, a cinematic experience that enables a penetration of reality through atypical reflections and the courage of the filmmakers to follow their own artistic, political, and sensitive path.
The filmmakers from India, Pakistan, Tanzania, Sudan, Iraq, Syria, Iran, and Tajikistan present their films in person and engage in conversation with the audience. They are film works that enable encounters with social realities and their permeability and reflections inside. With different genres, be it documentaries or feature films, the artists not only take a political, but also a cinematic position: rebelliously, they gently break time and the word of linear thinking and leave room for conversations about history, historical changes, and love.
It is a special moment. Join us!